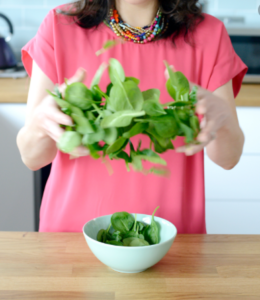 Life is a symphony and bitter notes makes the sound and taste perfect. Taste is one of our more misunderstood senses.  But when it comes to eating, rounded flavours usually have an element of bitter.    Here are 3 bitter greens that deserve attention.
Dandelion Greens
Although unwelcome in most gardens and lawns, Dandelion is one of the most nutritious plants.  You can cultivate it, and cultivated varieties are more palatable and just as nutritious as their wild cousins.  It can be eaten raw or cooked and is an excellent source of Vitamins A, C and K.  Chicoric and chlorogenic acid are two bio-active compounds in dandelion.  A National Institute of Health study has shown that these compounds can improve insulin secretion leading to improved insulin sensitivity and reduced blood sugar levels.
How to use
Braise with garlic and chilies or toss with other greens in a salad
Belgian Endive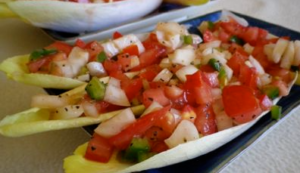 This often overlooked plant is have a slight bitter taste. It has similar health properties to Dandelion as it is from the chicory family.
How to use
It makes a perfect holder for Hors d'oeuvres.  You can cut into rings and add to a salad or braise with onions, garlic and white pepper.
Radicchio
This plant with its brilliant fuchsia edges is an excellent source of Vitamin K.  It is also high in anthocyanins which benefits the heart and digestive systems.  It is a good vegetable for fighting infections, supporting healthy bones and controlling your blood sugar.
Radicchio & Endive Salad
Ingredients
3 heads radicchio sliced
3 heads endive sliced
540 ml can chickpeas, drained and rinsed
3 cloves of garlic
3/4 cup walnuts
Olive oil for sauteing
Dressing
5 Tbsp Extra-virgin olive oil
3 White Balsamic Vinegar
1 1/2 tsp Honey
1 tsp Dijon Mustard
1/2 red pepper flakes
Salt to taste
Directions
Heat 2 Tbsp. oil in a large non-stick skillet over medium-high and add chickpeas and 1 garlic clove. Cook, tossing occasionally, until chickpeas are browned and crisp, 6–8 minutes.  Add salt to taste.
Whisk together the dressing ingredients.  Add salt & pepper to taste
Toss together the radicchio, endive and chickpeas mix together until combined and top with the walnuts
Serve & enjoy