Broad beans or fava beans are incredibly nutritious and an excellent source of soluble fiber, protein, folate, manganese, copper and several other micronutrients.  They have a slightly sweet, earthy flavour and are eaten by people all over the world.
Here is a quick and easy recipe that highlights the creamy earthiness of the bean with a little heat for a hearty and satisfying meal.
Ingredients
1 – 540 ml can of broad beans (or butter beans) you can use fresh if in season
1 small carrot chopped
½ Onions chopped
500g of mushrooms chopped (optional)
1 small potato (white or orange – your choice) chopped
½ cup water or vegetable stock
Oil for Sautéing the vegetables
1 Jar of Spicy Sundried tomato Cashumel
Sprigs of basil & parsley (chopped) optional
Notes: you can use fresh fava or broad beans – I suggest shelling, blanching, the set aside.  Add after you add the Cashumel, as the fresh bean are delicate and can become tough if overcooked.
Directions
Sauté the chopped carrot, onion, and mushrooms in oil & season with salt & pepper.
Add the water or stock to the pot along with the chopped potatoes.
Simmer for about 8 minutes
Open the can of beans, drain, rinse, and add to the pot.
Add the jar of Cashumel, with about ¼ of the jar of water to get the last of the sauce out of the jar
Reduce the heat to low and continue to cook for another 20 minutes.
Remove from heat and add in chopped parsley & basil
Serve over rice or with a hearty bread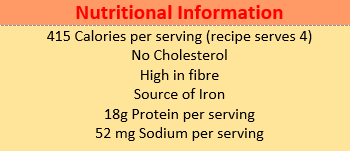 Give it a try & let us know what you think.